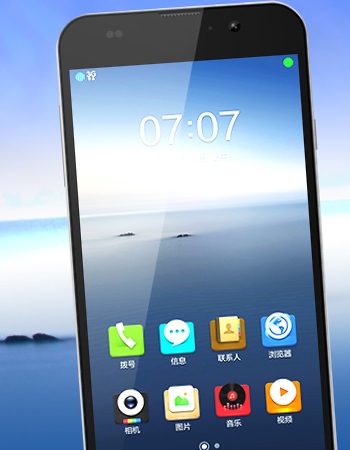 After the kerfuffle between Alibaba and Google last summer over an Acer-made phone for Alibaba's cloud-oriented mobile OS, it's clear that China's top homegrown OS cannot partner up with any handset makers that belong to Google's not very open 'Open Handset Alliance'. Today's unveiling of six new Aliyun-powered phones therefore features an abundance of China-brand phone-makers, none of which will be familiar to the average Chinese shopper.
Alibaba's newly-appointed CEO Jonathan Lu was on hand for the launch event, according to iFanr. The six new models are all budget handsets, ranging from RMB 799 to 1,399 (US$128 to $224) from five domestic brands: G'Five, Amoi, Yusun, ZOPO, and KOMI (pictured below). Nope, not heard of any of those either.
That's a big problem for Alibaba's mobile OS, which is up against the myriad appeals of iOS and Android, including popular big-screen phones from the likes of Samsung and more well-known Chinese brands like ZTE and Huawei. There are an estimated 160 million active Android users in China, and 85 million on iPhones.
Today's event seems to be something of a reboot for Alibaba's mobile ambitions. Indeed, the branding seems to have changed as well, with the "Aliyun" name ditched in favor of "Alibaba Mobile Operating System" (UPDATED to correct the new name; the "YunOS" name is just the URL. In addition to the name change, Alibaba's official blog notes four new strategies to get more people onto Alibaba Mobile Operating System:
A more focused online sales strategy for the phones, using the company's own Tmall Taobao site, on yun.taobao.com.

It will subsidize handset makers by paying them an ongoing fee of RMB 1 ($0.16) a month for every phone they sell, providing the phone's owner remains an active user of the software.

Alibaba will encourage software developers to build cloud-based applications for the OS through a RMB 1 billion ($160 million) program that will funnel funds to app makers through revenue sharing and other incentives or rewards. Full details will be revealed later.

It is working with smartphone makers and telecom operators to give financing options to Alibaba Mobile OS phone buyers who sign up for mobile-phone service plans. New phone owners will be vetted via their purchasing history on Alibaba sites.
Alibaba's own mobile OS launched in the summer of 2011. Aside from revealing one million sales 10 months after launch, it's not clear how well it's going. But with China having about 300 million smartphone owners right now, one million is a drop in the ocean. The e-commerce giant will be hoping that its new strategies and greater spread of handset options – along with their ability to run many Android apps via virtualization, sort of like how Blackberry 10 can do so – will give its mobile platform a much-needed boost.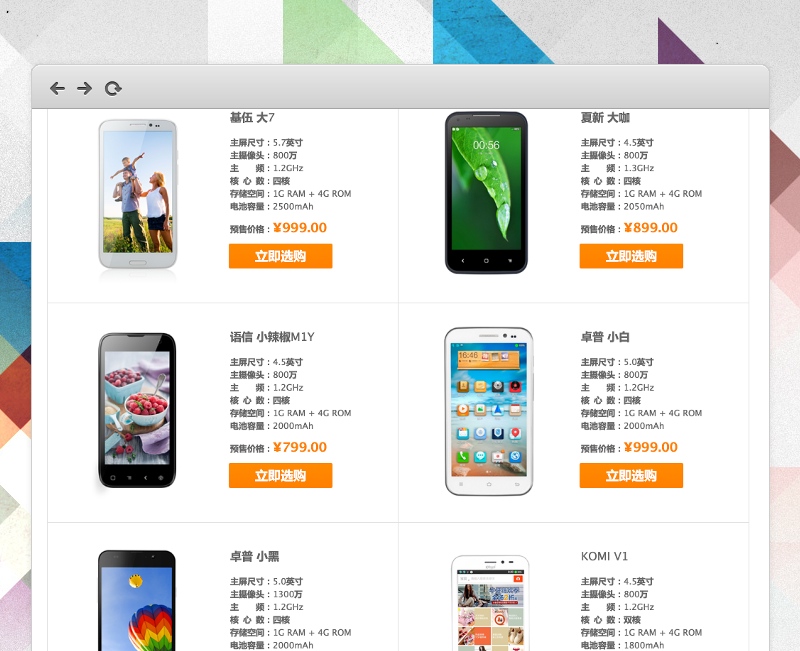 Facebook Conversation
comments