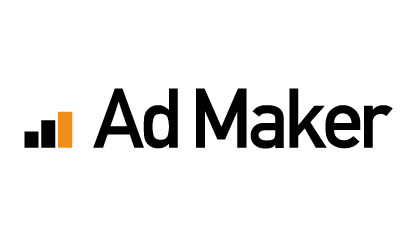 We met up with the folks at Admaker last week in Singapore and got numerous interesting insights. In short, Admaker is a mobile advertising network for smartphone apps and mobile sites, whose parent company is Nobot Inc..
CEO of Nobot, Kiyotaka Kobayashi, told us that Admaker is currently serving 2.1 billion monthly impressions – an impressive statistic. To date, Admaker is the second largest in-app mobile ad network in Japan, and also the fourth largest in the world.
Kobayashi considers Google's Admob as his top competitor but he believes that Admaker's localization strategy in Asia gives him an advantage over Admob. He says that while Admob is working with the big media boys, Admaker focuses on smaller publishers which usually provide localized content in their native language.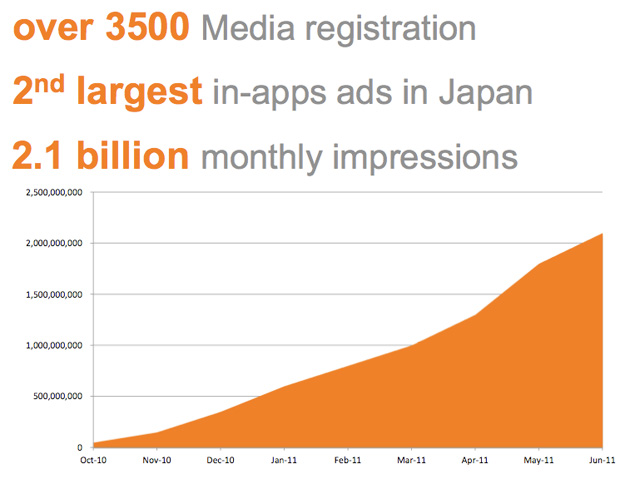 ---
An office in Singapore
---
Kobayashi has many great visions for tech start-ups in Japan. He explains to us that many Japanese companies are seeing a lot of potential in the Southeast Asia region but do not have the network connections to tap into its potential.
To tackle the problem, Kobayashi revealed that he will be setting up an office in Singapore over the next couple of months, and he's already in talks with several government agencies in Singapore to move things ahead. Kobayashi says that he hopes to set up his base here to explore the Southeast Asia market, particularly Indonesia. Plus, he revealed that he might even consider changing his company's headquarters to Singapore if the region proves to offer rewarding opportunities.
Kobayashi explained that by setting up an office in Singapore, he will be in a better position to help Japanese venture capitalists and start-ups explore the region for business opportunities. From what we have learned, there are many enthusiastic investors in Japan who're hoping to ride on the growth in the Southeast Asia region. So far, in Indonesia, we have seen Rakuten and Adways establishing their bases in this region.
Over at IDBTYE in Jakarta throughout this week, we have heard rumors that several big name Japanese tech companies are also eyeing this region. One thing's for sure, it's boom time for Southeast Asia and Indonesia. Oliver Hua, COO of eBay in Greater China, SEA, and Japan, summed things up pretty well at IDBYTE this week when he said:
"We're starting to take a closer look at Indonesia as we try to ride the trend of this emerging market and increasing savvy Internet users."

Facebook Conversation
comments