Asia is big. Its place in the world, even bigger.
Tech in Asia is an online technology media company based across Asia and the US. As a crew of journalists and bloggers with a culture and passion for new ways of delivering tech and startup news, we've bonded together under one goal – to share with the world and our regional audiences on the latest happenings in Asia's tech and startup scene.
We constantly write news about technology and startups Asia. We also curate from other sources that we think are great. We'll frequently experiment with data and charts, photos and videos. There's no office and no printing press, no whiteboards and no J. Jonah Jamieson. With a virtual newsroom that spans many countries, we aspire to find a story, cover it, and send it out to the world within minutes. It's unconventional, but exciting. Call it an experiment. But as with any experiment, we'll mess up up occasionally, but always with the best of intentions. We're learning too, and we'd love your feedback and support to become better.
If you love the tech and startup scene in Asia, and want to learn with us? Great. Get in touch. We can always use an extra hand. If you've got special skills, that will be even better. Hadn't got the time? No problem. Throw your support behind us another way. Send us story tips if you see something that should be covered. Know of a great new startup in Asia? Perhaps an app we should review? We'd love to hear about it!
Advertising and sponsorships are greatly accepted, so we can keep bringing you an alternative news voice — but we do have some ethical guidelines in place, so be sure to check that out. Or, just help spread the word. Follow us on Facebook, Twitter, Google Plus, or LinkedIn.
Do check back often. Asia grows every second and we'd like to show you what's new, what's cool and what's different. Sure, it's a big place but we want to make it a little smaller for you.
---
Willis Wee – Blogger#
---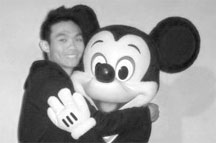 The founder of Tech in Asia and an entrepreneur since the age of 19. He ran an educational center for five years before selling it to his other partners. He also has experience in both traditional and digital advertising, thanks to his mentors at DDB Singapore . He loves roller-skating, coffee, late night outings, and just staring into space. Connect with him on LinkedIn or email him at willis[at]techinasia[dot]com.
---
Steven Millward – Chief editor and blogger, China #
---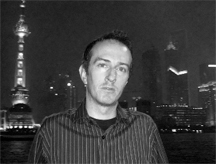 Steven follows the shininess and brilliance of gadgets, social media, tech startups, and other cultural phenomena across Asia. Specialist areas of research include e-commerce, Android, smartphone adoption, and apps in general. He's currently based near Shanghai. If you have any tips or feedback, contact him via email, or on his Weibo or Twitter.
---
Charlie Custer – Chief editor and blogger, US #
---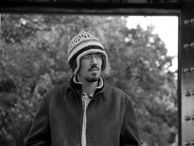 Although he has abandoned China's smoggy megacities in favor of the North American seacoast, Charlie continues to write about China tech, and is working on adding more countries in Asia to his repertoire. He keeps Tech in Asia chugging along during Asia's night hours and ensures that the sun never sets on the TiA team.
Charlie is also the occasional writer of freelance articles about social issues in China for various publications. In his free time, he enjoys gaming, exercise, and supporting Liverpool FC. He's available on all of the interwebs, such as Twitter, LinkedIn, and Sina Weibo.
---
Anh-Minh Do – Editor, Vietnam #
---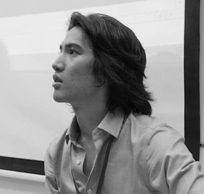 Minh spends most of his time covering Vietnam's startup and tech vistas, but also has an eye for the rest of Southeast Asia's startup ecosystems. He spends time away from the computer too by running and MC'ing various tech events in Ho Chi Minh city and building websites like starthub.vn for the budding tech circle. He also runs events like Barcamp and an Agriculture Hackathon coming soon. Minh is also a member of the WEF's Global Shapers hub in Ho Chi Minh city and a member of the Sandbox Hub community. In off times, Minh enjoys comics, great television, science fiction, and playing his violin. He's always happy to chat or speak at events, so please give him a ring on twitter or email him direct at minh[at]techinasia[dot]com.
---
Teoh Minghao – Head of Indonesia, Business#
---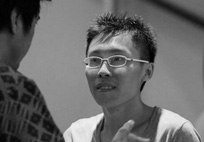 Minghao handles the sales and events side of Tech in Asia. He is the guy to go to regarding advertising, sponsorship or any possible collaboration. He co-founded an educational business with Willis at age of 19 and sold it in year 2011 to join Tech in Asia.
10 quick words/phrases about Minghao:
Entrepreneurial. Risk taker. Adventurous. Curious. Fun loving. Startups. Arsenal. Optimist. Accounting major. World peace.
---
Enricko Lukman – Head of Indonesia, Editorial#
---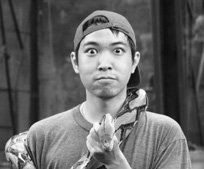 As an IT and statistics graduate, Enricko decided that it is more fun to play with words instead of crunching numbers and coding in front of the computer. Formerly an English teacher, he now writes about the Indonesian tech space for Tech in Asia. Enricko loves travel too, and one of his goals is to plant his feet on all six continents — so far he has Asia, Africa, and Australia, and just three more to go! (If anyone's going to Antarctica anytime soon let us know!)
You can find him on Facebook, Twitter, and LinkedIn.
---
Vanessa Tan – Blogger, Singapore#
---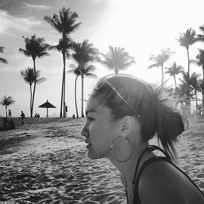 From a very young age, Vanessa was intrigued by the idea of entrepreneurship and business. Watching her father carry out business negotiations and close deals, she would then sit on his chair #likeaboss and aspire to be someone who could create businesses that would make an impact on the wider world. She marvels at the wonders of the World Wide Web, stemming from her dabbles with it during co-curricular computer lessons in elementary school and her introduction to Yahoo! by her father at the tender age of nine.
Vanessa derives much joy serving the audience at Tech in Asia, and gets energized and inspired listening to new ideas and entrepreneurs speaking about their amazing journeys.
She enjoys traveling, likes animals, can't stop eating (calorie counter, what?), plays the piano, and loves beach volleyball. She recently picked up hot yoga and Brazilian Jiu Jitsu. She is also a social media addict: find her on Twitter, LinkedIn, Google+, Sina Weibo, and Instagram. Alternatively, drop her an email at vanessa[at]techinasia[dot]com.
---
Gwendolyn Regina TAN – Business Development (Asia), (Singapore)#
---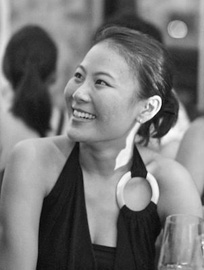 Based in Singapore, Gwen is an entrepreneur, investor, and community leader focused on technology startups in Asia. She built and sold SGEntrepreneurs to Tech in Asia, where she now continues to track innovation in some of the world's largest markets. Gwen was also a founding partner of early stage technology investment firm, Thymos Capital where she saw two exits (one of which was iHipo) and continues to oversee their investment in Padlet, a Y-Combinator graduate. She sits on the advisory boards of some associations, was a mentor at Polish tech startup incubator Gamma Rebels, is the Singapore curator for US-headquartered StartupDigest and the Singapore Ambassador for the Sandbox Network – the leading global network of innovators under 30. Gwen is an alumnus of the National University of Singapore, graduated from its University Scholars Programme and spent a year at Stanford University doing technopreneurship. Gwen has lived in Singapore and California, given talks across Asia, Europe and the US, speaks 3.25 languages, loves physics, travelling, dance and adventure sports. She can be found on Linkedin, Xing, Twitter and Facebook.
---
Andrew Wang – Business Development (Asia), (Singapore)#
---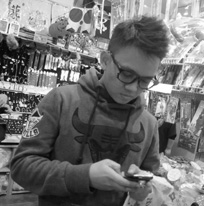 Andrew lives in Singapore and he takes charge of Tech in Asia business development in Thailand and China. Once a tutor, camp organizer, emcee, tech marketer and a (self-proclaimed) musician, this guy just loves to interact with people. He enjoys meeting new people, startups and entrepreneurship.
If you'll like to catch a cup of milo with Andrew, be sure to know that he loves playing tennis (huge Roger Federer supporter), soccer (please score, Liverpool!), and watching a wide variety of TV shows. Connect with him on Facebook, Twitter and QQ @ 1482775935.
---
Emily Goh – Designer, marketing – Singapore#
---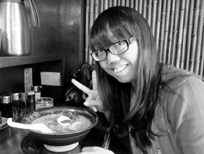 When some girls were saving up for the hottest fashions, Emily was starving herself to get her hands on all the latest gadgets. She is very interested in the startup scene in Asia, and is always on the lookout for new and interesting startups.
A self-proclaimed graphic designer, her passion for technology was ignited when she started experimenting with Photoshop in primary school. She has been designing for school and corporate events ever since. Doodling (mermaids and Sailor Moon) is also a major pastime and her notebook tells it all.
Find her on Twitter, Weibo, and Facebook.
---
Saiyai Sakawee – Blogger, Thailand#
---
Besides being obsessed with her pug, Saiyai is also a proud self-proclaimed tech nerd. She found a soft spot in her heart for all techy stuff while she was working in a social marketing agency in NYC, after she received her MS in PR from NYU. Now if you want to get in touch with her, just Tweet her or send her a cool meme of dogs or any tech jokes and she will become your new bff.
---
Terence Lee – Editor, Southeast Asia#
---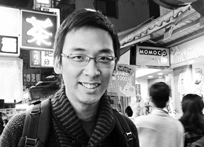 Based in Singapore, Terence writes about technology trends and startups in Asia. Passionate about harnessing tech for storytelling, he has picked up web development, sniffing his way around Ruby on Rails, Javascript, and D3.js. His articles have been published on Venturebeat, Yahoo!, SGE, Straits Times, and Today. He digs movies, computer games, and food porn. Engage him on LinkedIn, Twitter, or write him at terence[at]techinasia.com.
---
Dewi Yuliani – Event associate, Indonesia#
---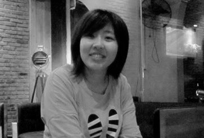 It hasn't been easy for Dewi to jump in the tech industry, she's finally getting used to it. Just like her best friend Enricko, she was a teacher too. She usually arranges hangout events for friends and that is why she is more than happy to arrange some for Tech In Asia. Dewi is a super tomboy girl but this will not stop her from being more girly in the near future. Drop her an email at dewi[at]techinasia[dot]com to connect with her and you will see her bubbly side.
---
Phoebe – Blogger, Philippines#
---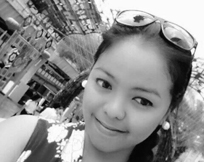 Upon deciding to take up Journalism in college, Phoebe realized that she will have a lifetime relationship with words. She has been writing about the tech industry for more than two years now. And she's still fascinated about how things move quickly in this industry. Now continuing to embrace the fast-paced world of tech as a writer for Tech in Asia, she carries with her the aspiration of learning more from business leaders along the way, and sharing it with the world. When she's not writing, most likely she's on the road looking for adventure, or sitting on the couch and watching good movies. Her cute cats and a cup of coffee usually makes her day.
You can drop her an email at phoebe[at]techinasia[dot]com or reach out on Twitter.
---
Josh Horwitz – Blogger, Taiwan#
---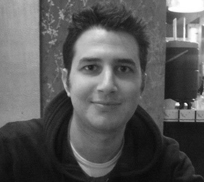 Josh has been living in the great city of Taipei since 2011. When not busy pecking away at his laptop as he follows the tech world in greater China for TIA, he can be found playing tabletop games, translating forgotten Taiwan independent films, tricking friends into language exchange, or cooking Indian food sans recipe.
Josh would love to hear from you. You can reach him at josh[at]techinasia[dot]com, or via Twitter @horwitzjosh
---
Daniel Goh – Advisor
---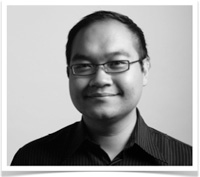 Daniel Goh is a seasoned marketing and public relations professional of 10 years and currently works in public relations for a multi-national technology company.
The founder and chief editor of small business, entrepreneurship and technology blog Young Upstarts, Daniel loves to highlight young people and small businesses, celebrating their vision and role in changing the world with their ideas, products, and services.
---
Eric Koh – Advisor
---
Eric is the CTO of JobsCentral Group, a CareerBuilder company. He is directly responsible for all technical areas including development, innovation, online marketing, datacenter operations, project management, recruitment, training as well as overall business strategy.
Having over a decade of experience in the IT and online startup space, Eric is also currently vested and mentoring several tech startups in the digital media space.
Eric holds a MSc in Computing from the National University of Singapore.