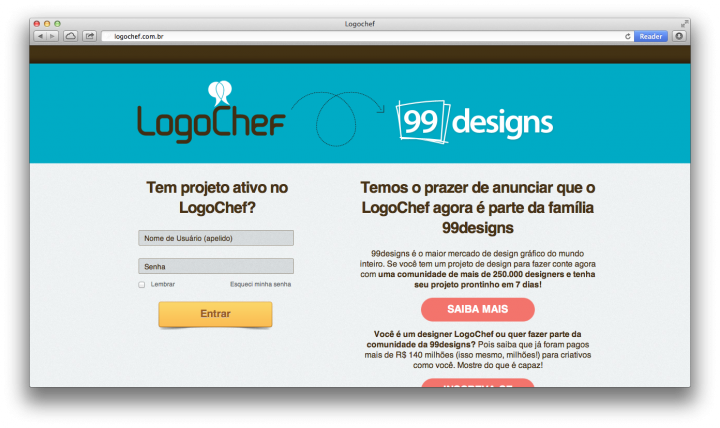 Australia-based design crowdsourcing site 99designs has been very busy recently as the company announced yesterday that it has acquired Brazilian design marketplace LogoChef as well as launching 99designs' Portuguese version with local currency support. 99designs president and CEO Patrick Llewellyn comments on this latest move:
With small businesses and startups driving 99 percent of Brazil's economy, we have an extraordinary opportunity to connect a new group of our core customers with designers there and around the world.
The acquisition will see LogoChef immediately direct all new traffic to 99designs' new Portugese-language homepage, and the bought-up Brazilian design marketplace will cease to exist once all of its current active projects are completed. The deal will also see LogoChef co-founder Dan Strougo becoming 99designs' country manager for Brazil in Rio de Janeiro.
Out of Oz
This latest move complements the Australian company's expansion efforts in Latin America which started this year. Since March, the company has launched its Spanish-language version in Mexico, Argentina, Colombia, and Chile.
This is 99designs' second acquisition, with the first one being European rival 12Designer last August. For its European campaign, 99designs has launched new sites in Germany, France, Italy, and Spain so far.
This has been a busy month for 99designs. Just a couple of weeks ago it launched another online design service called Swiftly which focuses on people needing small design tasks done quickly.
(Editing by Steven Millward)

Facebook Conversation
comments