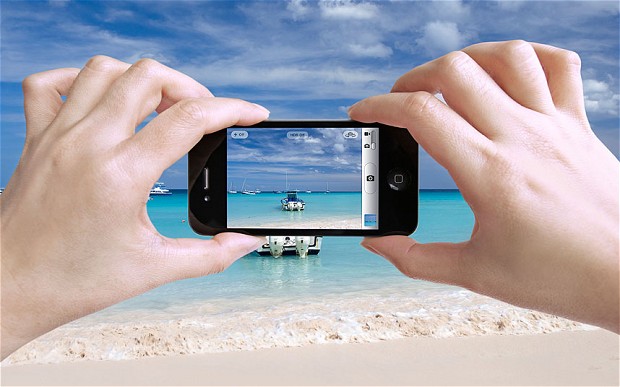 As electronics have more and more of an impact on our daily life, it's undeniable that tourists definitely need at least one or two gadgets with them during a trip. They're a necessity. We've already talked about the five free apps recommended for tourists who visit Thailand as we all know how apps can be useful for navigation, information gathering, etc. Now we have additional data to confirm that Thai travelers are going to need to use those apps more than ever.
We just got the latest lowdown from VISA Thailand on tourist travel habits. It just released its latest Visa Travel Intentions Study 2013 by Millward Brown. It nailed down some key data relating to the Thai market and how Thai travelers use gadgets. Here are some nuts and bolts:
Phones (both smartphones and cell phones) are the top gadgets that Thai tourists take with them while they are on vacation. 82 percent of Thais said that they would bring a phone along with them, followed by a camera (77 percent), computers (52 percent) and other entertainment equipment (30 percent).
Over 70 percent of Thais already carry smartphones with them during travel.
More than 86 percent of Thai tourists choose to check-in online while they traveled abroad.
92 percent of Thais have written about their trip whilst traveling (on a social network, blog, etc).
45 percent consider speed and internet stability of the gadget as the main reason to take the specific gadget with them during the trip or not.
83 percent of Thai tourists prefer to use the internet as one of the main sources of information during their travel.
In addition, the same number, 83 percent, are inseparable from their mobile phones and compact digital cameras as they have to take it with them at all times when they're travelling.
86 percent of people plan their holiday using resources on the internet such as travel sites or the official tourism websites.
81 percent of Thai people use the Internet to book hotel, airlines, tourist spots tickets by themselves.
(Photo Credit: telegraph.co.uk)
(Editing by Anh-Minh Do)

Facebook Conversation
comments