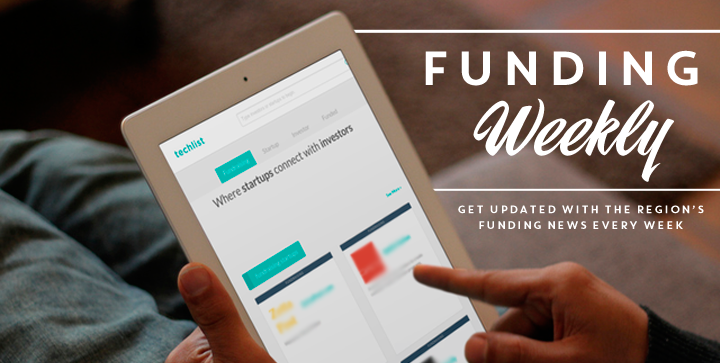 The most recent winners include Japan's Otaku Mode, Vietnam's Appota, and China's P2P lending platform Ppdai. Congratulations!
Anime fan-site turned ecommerce portal Tokyo Otaku Mode raised JPY 270 million (US$2.64 million) in series A funding led by previous investor Itochu Technogy Ventures, with 500 Startups throwing in some cash alongside Mitsubishi UFJ Capital, Sun Eight Investment, and GaiaX Global Marketing Ventures. (Techlist profile)
Vietnam's mobile content delivery platform Appota raised an undisclosed series B funding from two investors from Japan and Singapore. This marks a new chapter for the startup, which has up to now been mainly targeted at the domestic Vietnamese market. The new round of funding will go not only to expanding Appota's interests at home but also to targeting global markets. (Techlist profile)
Indian online travel site Yatra secured a Rs 140 crore (US$23 million) funding round led by IDG Ventures, Vertex Ventures, along with its seed investor Norwest Venture Partners. The fresh investment will be used to push the company's growth plans. That will include strategic investments in mobile technology. It may do this through acquisitions of smaller startups, as it did with Travelguru. (Techlist profile)
China's P2P lending service Ppdai announced it raised "millions of dollars" in series B funding led by LightSpeed China Partners, Noah Private Wealth Management, and existing investor Sequoia Capital. The company received US$25 million in series A funding from Sequoia Capital last December. The new investment will be channeled towards building its credit system and team expansion efforts. (Techlist profile)
Chinese recruitment service platform Liepin raised US$70 million in series C funding led by Warburg Pincus and with follow on funding from existing investor Matrix Partners. The new money will be used to further develop its platform and R&D efforts. (Techlist profile)
Housing and property broker IndiaHomes raised Rs 150 cr (US$25 million) in funding from New Enterprise Associates and existing investors Helion and Foundation Capital. It will be expanding its operations to 50 new cities. (Techlist profile)
Function Space, a startup that provides users with science-related articles, video lectures, and problem-solving materials on top of networking opportunities, has obtained seed funding from Nexus Venture partners. (Techlist profile)
8. GNosis Analytics | Singapore
Singapore-based big data startup GNosis Analytics secured S$589,000 (US$470,000) in funding from venture capital firm Red Dot Ventures and the National Research Foundation (NRF). It creates platforms for corporate and software developers to build big data applications and solutions quickly. (Techlist profile)
(See also: 8 startup funding rounds in Asia last week – April 14)
Have Your Say!