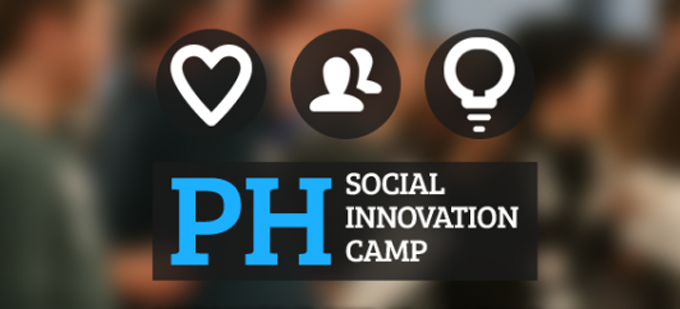 Some two months back, we noted that the Social Innovation Camp (SICamp) Philippines is happening on September 13 to 15. At that time, Webgeek, the team in charge of the Manila camp, was already on the lookout for interesting entries from software developers and designers.
After eight weeks of scouring the country to find the most promising back-of-the-envelope ideas to solve a social problem, SICamp Philippines  picked the top six ideas out of the 70 submitted entries.
Here' a quick peek at the shortlisted ideas:
RideTracker Lipa
RideTracker Lipa is an idea that would help commuters know the available public transportation options in specific areas, and give information on which areas people ride them to get to their destination. It will generate a possible travel plan for a destination, and an estimated fare for the journey. The idea is that this will run on smartphones that have GPS capabilities. Apart from that, the app will also display jeepney routes and terminals in the Philippine cities, and a capability to send feedbacks about ride and traffic conditions to traffic authorities.
Bayanihan
A web-mobile application, Bayanihan lets users respond or report disasters near their vicinity. Responses will be coordinated through the appropriate central station" (usually the local government disaster office), and will be live-fed to users' phones wherein volunteers can take immediate action. Who are the volunteers? It can be anyone, as long as they have the application installed.
SocialSource
SocialSource functions as a service brokerage website and app that will match different kinds of goods – whether used or at discounted prices – with suitable communities, organizations, and social initiatives. It aims to encourage recycling, proper disposal of surpluses, and identification of real needs.
Mapped Dengue
Through a smartphone or a feature phone, Mapped Dengue will plot dengue fever cases via web-based visualizations or SMS. The service will connect to hospitals where data will be collected and mapped based on location. An app will be available for subscribers where they can view updates, while basic phone users can receive SMS. The service can provide information that will support proactive solutions in an affected localities, and public health information service centers about dengue fever.
Neighborhood Watch
Reporting real-time or after-the-fact details of crimes that people have witnessed or have been a victim of – that's the main idea of Neighborhood Watch. Real-time crimes witnessed are tagged with a warning, and trigger a report to the police and to other users. It will include the person's location on a map. It aims to help in providing more timely police assistance, and possible assistance from fellow citizens as well. All "hits" are recorded on the map to help provide a warning to take extra caution, and to give information about localized crime-waves to the police.
Squela
A project-based learning approach, Squela helps people learn real-world skills from industry experts and put them into practice as soon as they finish the course. A certificate is just that, says the startup; but what people can do after its training is the real story.
---
These ideas will be developed into a web or mobile-based technology within only 48 hours at the SICamp Philippines event next month. And to help turn these early-stage ideas into real working prototypes, Webgeek is now looking for business experts, developers, designers, and people who understand these social problems. Anyone who thinks they can fill the role can sign up to get involved.
Apart from this SICamp Philippines that will take place in Manila, there's also the Social Innovation Camp Cebu, which is still calling for ideas until September 20. I think events like these happening in the Philippines is a sign that organizations are recognizing the pool of talent that can be found in the country. If we get even more of these, it's likely that more individuals with a brilliant idea can push through their concepts and become fully-fledged tech startups.
(Editing by: Steven Millward and Anh-Minh Do)

Facebook Conversation
comments