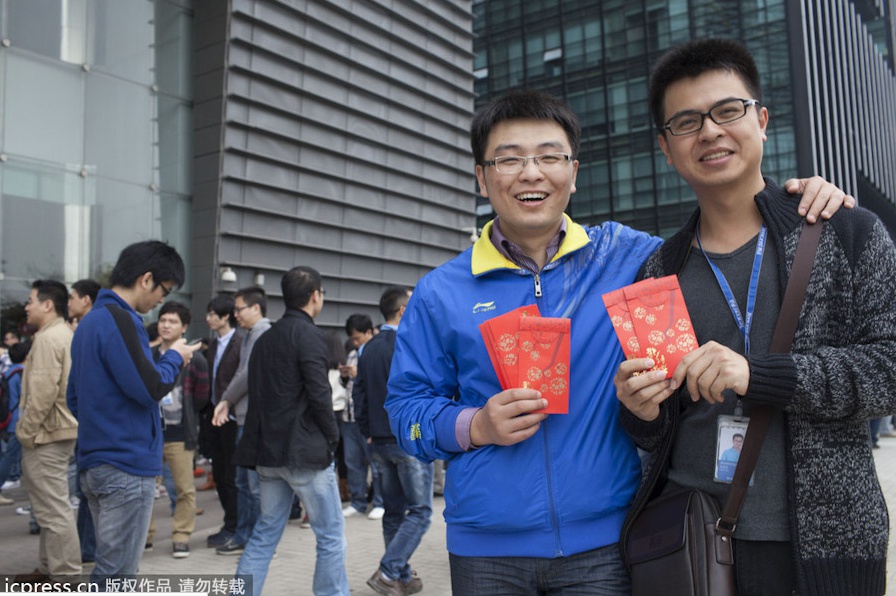 Most people in China were working over the weekend so as to catch up after the lengthy Chinese New Year break. But for workers at Tencent (HKG:0700), China's biggest tech company by revenue and makers of QQ and WeChat, the pain of being in the office on a Sunday was alleviated by getting a cash bonus. That meant a huge queue, said to be 5,000 people, waiting to receive the bonus – tucked into a traditional red envelope called a "hongbao" (pictured above) – yesterday, personally dished out by Tencent CEO Pony Ma.
As seen in many photos posted online, that caused a huge human chain that started in the plaza outside Tencent's skyscraper HQ (lucky it was a fairly warm day in the southern city of Shenzhen), snaked through offices, and led all the way to the suite of the Tencent CEO on the 37th floor.
Workers usually receive a bonus before Chinese New Year, which is often referred to as the "thirteenth month" of salary. Tencent employees surely got that as well, and it's not clear why the more old-fashioned hongbao hand-over was also taking place. The Chinese paper Caijing reported that the cash started being handed out at 8am, and still wasn't completed by lunchtime. Here's the scene of 5,000 workers in line: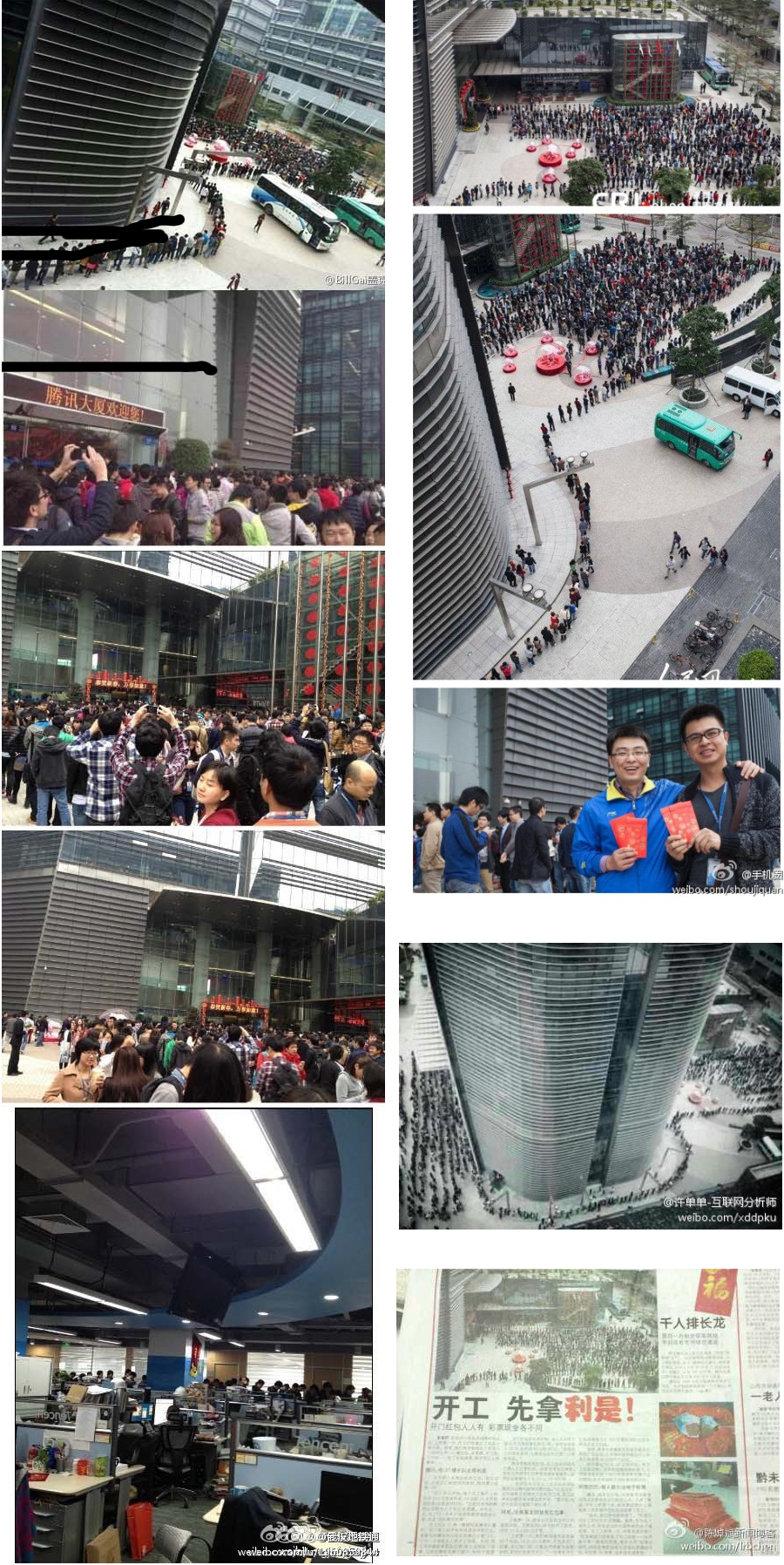 (Photos from various Sina Weibo users)
Have Your Say!