Last Sunday, we sat down with Dave McClure in Bangkok, along with the 500Startups team, and pick his brain on Southeast Asia.
Before getting into it, it's worth noting that Dave's been making the rounds across Asia very recently, with a fiery keynote at Hack Osaka in Japan, some insults and insights in Beijing, a hop over to Echelon, and finally a chat with us on Sunday. You can check out the full video below, but let me break down some cool points from Dave for you:
Dave's pretty new to Southeast Asia, but he gave us some interesting insights into Asia proper. Dave thinks Singapore is a bit less interesting these days because of the conforming nature of the culture. Japan, on the other hand, is having trouble because of its low risk-taking culture. According to Dave, given that it's such a strong internet culture, there's a very low amount of startups. Whereas China, on the other hand, is very aggressive in that space, and, in a lot of ways, overvalued compared to Japan's latent potential. And then Dave gave us some gems on Silicon Valley:
There's a tendency to copy stuff in the US that looks sexy. Instagram exited with one billion, Pinterest currently valued at three billion, Tumblr for a billion. I don't necessarily think fast growth social media platforms with no monetization are a great strategy outside of the US.
In other words, startups in Southeast Asia focusing on being the next Facebook or Twitter should think again. That's exactly why Dave appreciates startups like Builk, which tackle real-world problems offline with technology solutions.
In terms of what could the Valley learn from Asia? Dave thinks gamification models from Korea and Japan were very compelling. He also mentioned the Valley is lazy toward internationalizing their apps and platforms, thus leaving a big opportunity for local startups to jump in and copy the models. People need to think globally sooner, and that's certainly something that startups in Southeast Asia do compared to the Valley.
Dave also talked to us a bunch about advice for startups, but I'll leave you with this:
If you're always following the rules, then you have no advantages because everyone is following the rules…Entrepreneurship is about finding shortcuts that don't kill you and get you in jail. Rule followers are at a disadvantage to people who are willing to take those shortcuts."
BIG BONUS: Mimee from Thumbs Up, also gave us a 20-minute presentation on the Thai ecosystem, which will be really informative for folks interested in Thailand:
Not forgetting, a huge thank you to our awesome sponsors:
---
Corporate sponsors
---
---
VC sponsors
---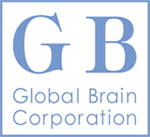 ---
Startup sponsors
---
Have Your Say!