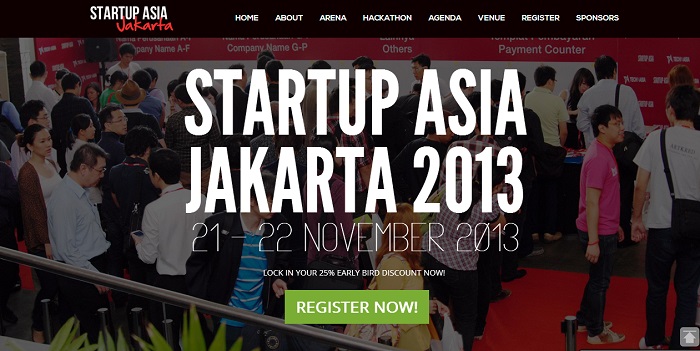 Our goal is always to serve the startup and developer community better and to make things fun! As such, look out for these five activities at Startup Asia Jakarta this year:
Startup-investor speed dating
Startups always have problems locating investors at a conference. We lined up a list of investors who are keen to invest in Indonesian startups at a booth. This, hopefully, enables more startups to meet those elusive investors.
Startup Arena competition
A pitching competition where we select around 20 startups from submissions across Asia to pitch to investors. We will practice the pitches with the startups before they are revealed at the conference.
Hackathon
We will have a 24-hour hackathon that runs concurrently with the conference. The hackathon will bring together many tech companies with technologies that startups can leverage on.
Startup exhibition
More than 100 startups and companies will be exhibiting and showcasing their products.
Fireside chat with successful entrepreneurs
You will be able to gain more knowledge and network as you meet new people with great experience. We gather many cool entrepreneurs who can share about their startups and cool ideas.
For those who have yet to get a ticket, the 25 percent early bird discount is still available till tomorrow. Please use happyjkt25 code at registration. For Indonesians, here is a special deal for you.
(Editing by Paul Bischoff and Steven Millward)

Facebook Conversation
comments