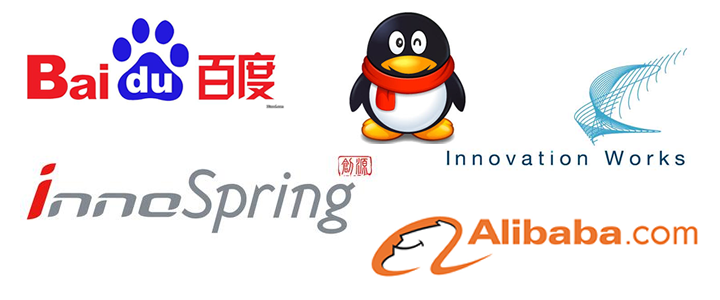 Earlier this month, we predicted more Asian tech giants will try to acquire Silicon Valley startups. In China, that trend is already picking up momentum. China wants Silicon Valley's talent, and Silicon Valley is more than happy to take China's cash. China's foreign direct investment into the US overall is exploding, and the IT industry is ripe for the picking. To sum it up for you, here's five Chinese companies that have invested heavily into Silicon Valley this year.
Baidu
In April, Baidu (NASDAQ:BIDU) opened its its Institute of Deep Learning in Cuptertino, California, right next to Apple. "Deep learning" is defined as mimicking the brain with a mix of hardware and software. It can be used to develop speech recognition and the kind of augmented reality that goes into Google Glass.
Innovation Works
Innovation Works has accumulated 10 US-based portfolio companies so far, most of which are in seed stage. $10 million of the Beijing-based incubator's $180 million fund was specifically allocated for US companies late last year. Most of the companies in Innovation Works' US portfolio fit into one of four categories: developer tools, enterprise tools, online education, and connected devices.
Tencent
Tencent (HKG:0700) began investing in Valley startups around October last year, many of them from Y Combinator. Tencent president Martin Law announced at this week's Global Mobile Internet Conference in Silicon Valley that his company has invested more than $2 billion overseas (article in Chinese). Not all of that is going toward startups, but much of it is and will likely end up in the Valley.
Alibaba
Alibaba has just announced it will set up a San Francisco office for investing in US companies. The e-commerce titan revealed that its team has already completed a few investments in US companies. Earlier this month, Alibaba led a $206 million investment in ShopRunner, which is similar to its domestic Tmall e-store. A week earlier, it led a $50 million investment in Quixey, a search engine for apps.
InnoSpring
Santa Clara-based InnoSpring isn't exactly from China, but it is an incubator backed mainly by Chinese investors. Last year, Innospring grew to house 40 companies and invested $2 million in 12 of them. The incubator places an emphasis on green tech, but isn't limited to it.
These are just the companies who made headlines this year, but we're pretty sure there are similar investments out there that we didn't hear about. Vimicro, Shanda Games, China Mobile, China Unicom, and Huawei, for instance, have all had offices and investments in the Valley since the start of the decade.
(Editing by Steven Millward)

Facebook Conversation
comments