In 2011, Thailand encountered one of the worst floods in the nation's history, resulting in a total of 815 deaths (with three still missing) and 13.6 million people affected. Now, the monsoon season is back and it's raining cats and dogs again. This year's flood death toll in Thailand is at 68, affecting people in 22 provinces.
Thankfully, it's easier than ever to get timely information that saves lives. Here are three apps that can help you prepare for a flooding crisis in Thailand:
1. Water4Thai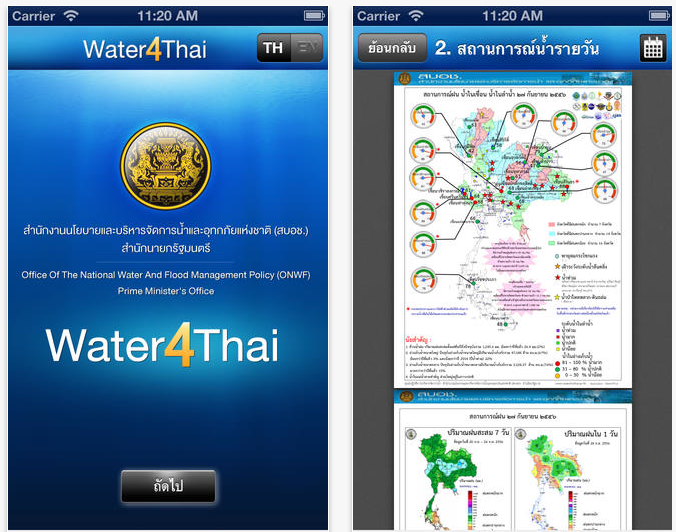 This is the official app from Thailand's flood management agency. This app reports on weather, the volume of rain, the amount of water in rivers and major dams, high tides, and it even provides live footage from CCTV cameras along certain rivers. There's also a map that shows floods, color-coded on their severity. Water4Thai is available in English and Thai, and is free for download on iOS and Android.
2. Thai Flood Reporter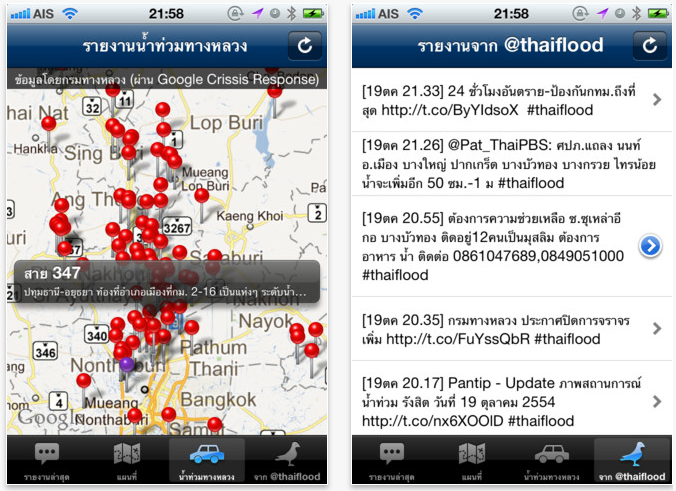 As its name suggests, this app retrieves and displays the latest updates about floods in the country, using crowdsourced data sent to Twitter using #ThaiFlood. The app is in Thai only, but the visuals are useful for those who don't read Thai because the map it uses is in English. With the Thai Flood Reporter app, users can see the latest 75 updates which can be filtered by location and viewed on a map. The data is updated minute by minute. The app is available on iOS and Android.
3. Flood Rest Thailand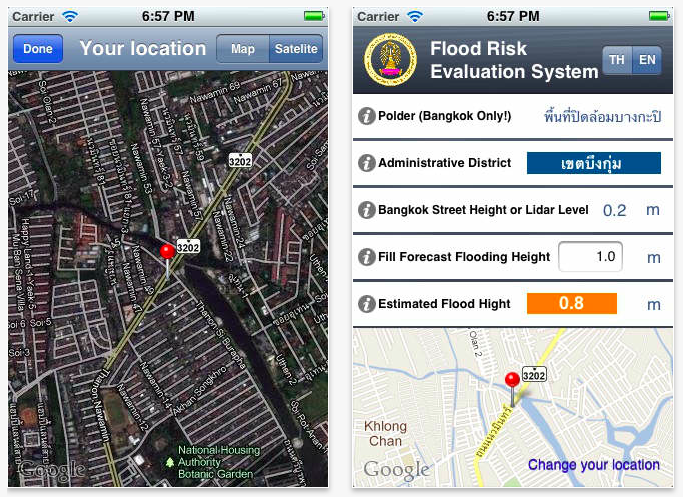 This iOS-only app is available in both Thai and English. The most useful part is the flood risk evaluation system. It shows the situation in low-lying and reclaimed land areas, estimated flood height by area, and a street's height above sea level.
All in all, I sure hope this year's floods are not as bad as we had a few years back. Use the apps wisely and stay dry and safe.
(Image source: Asiaqualityfocus)
(Editing by Steven Millward)

Facebook Conversation
comments